AlphaDisc™
Disc Filter

​
Lean & Mean Filtration Machine
AlphaDisc™ gives you ultimate irrigation system protection thanks to a combination of precise depth filtration, high dirt-holding capacity, and a unique easy-to-scale modular design that adapts with your changing flow rate or water quality needs. AlphaDisc™ also features a smart controller providing performance data at your fingertips. ​
AlphaDisc™ prevents clogging and partial clogging to ensure system longevity and uniformly irrigated crops, so you can enjoy better ROI, cost-saving, and peace of mind.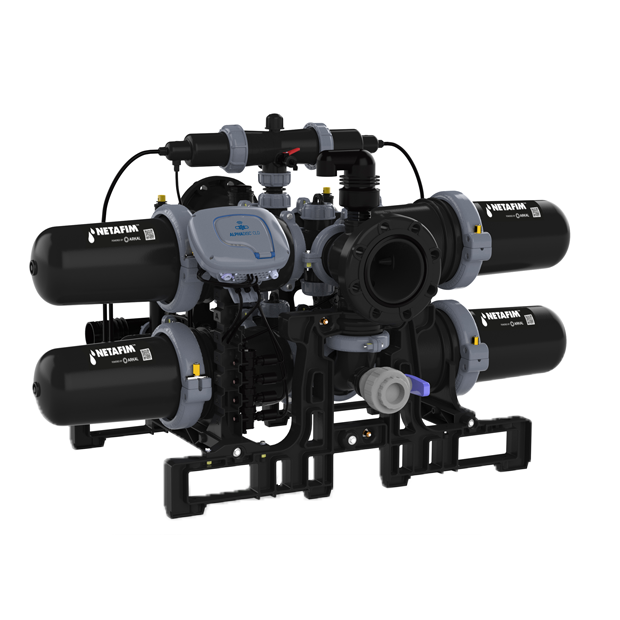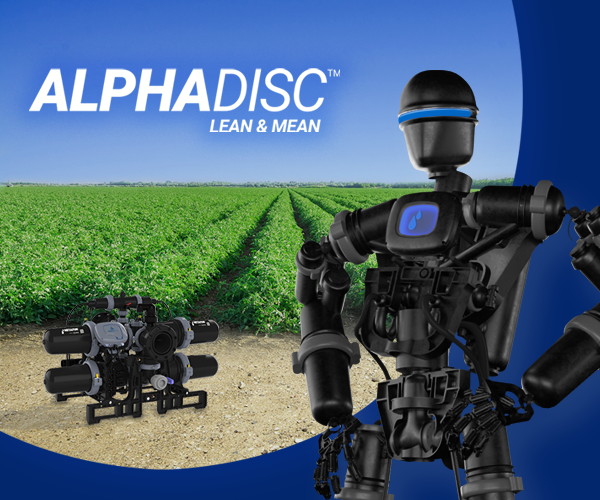 Make sure you're making the right decision:​
High efficiency, precise depth filtration.

Unique and improved disc

design with precise filtration grade through all depths of the disc for

better clogging protection.

​

High dirt-holding capacity.

High filtration volume and area, coupled with the

lowest head loss in the industry, ensures higher particle capture, fewer

backflush cycles, and less downstream disruption.

​

Scalable.

Unique modular design offers easy scalability as your

needs evolve.

​

Low backflush flow rate and low head loss.

Results in a significantly

more cost-effective irrigation system.

​

AlphaDisc™ smart controller.

Innovative controller with IP65 rating

provides "always-on

" access to filtration data.

​

Vertical installation.

Smaller footprint for a well-designed, cost-effective

irrigation room.

​

Multiple configurations.

Inline, online, and angle configuration (single

unit) – that can be easily adapted to any system configuration.

​

Durable and long-lasting product.

Made from anti-corrosive materials

.
Frequently asked questions​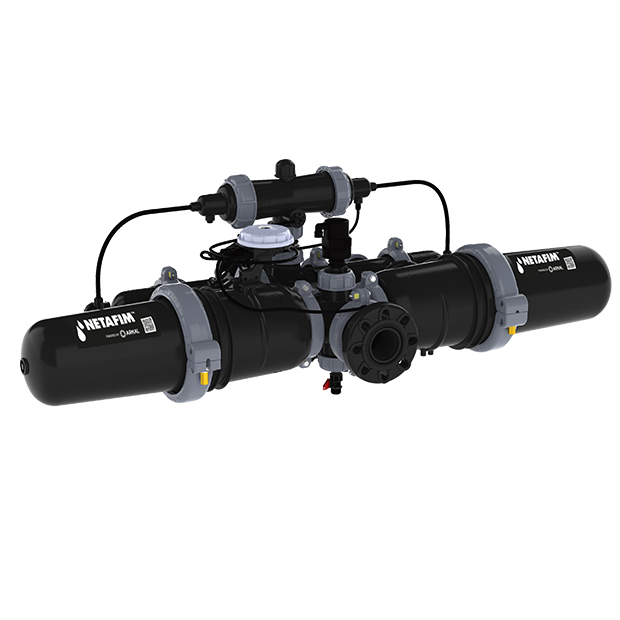 AlphaDisc™ Single XL 3''/4''
Flow rate:
Up to: 90 m³/h

Up to: 396 GPM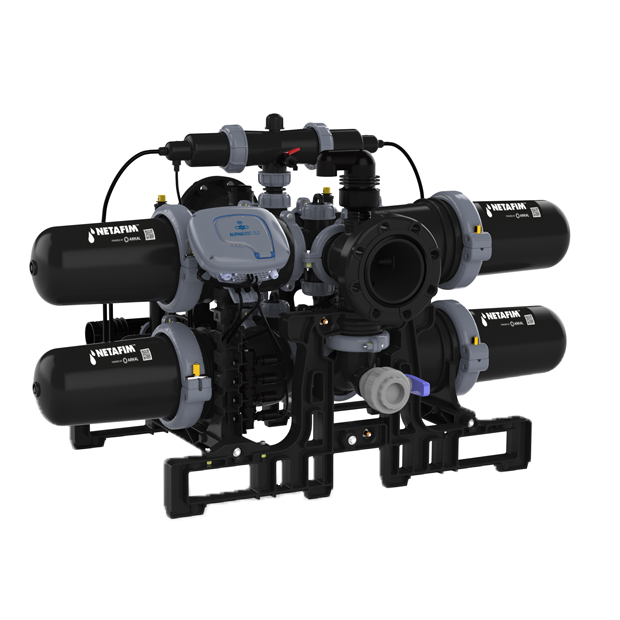 AlphaDisc™ Dual XL 6''​
Flow rate:
Up to: 180 m³/h

Up to: 792 GPM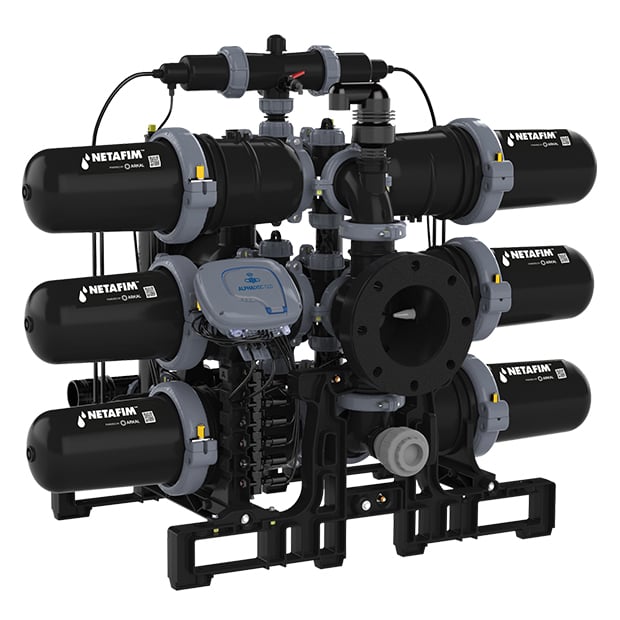 AlphaDisc™ Trio XL 8''
Flow rate:
Up to: 270 m³/h

Up to: 1,188 GPM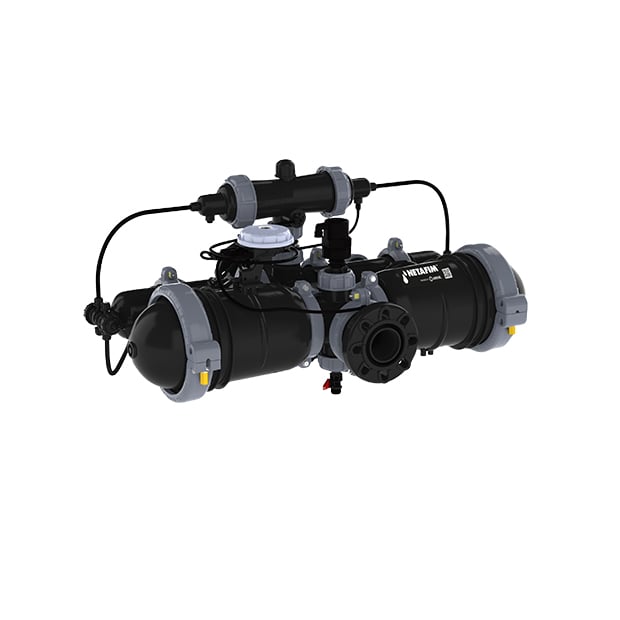 AlphaDisc™ Single 3''
Flow rate:
Up to: 40 m³/h

Up to: 176 GPM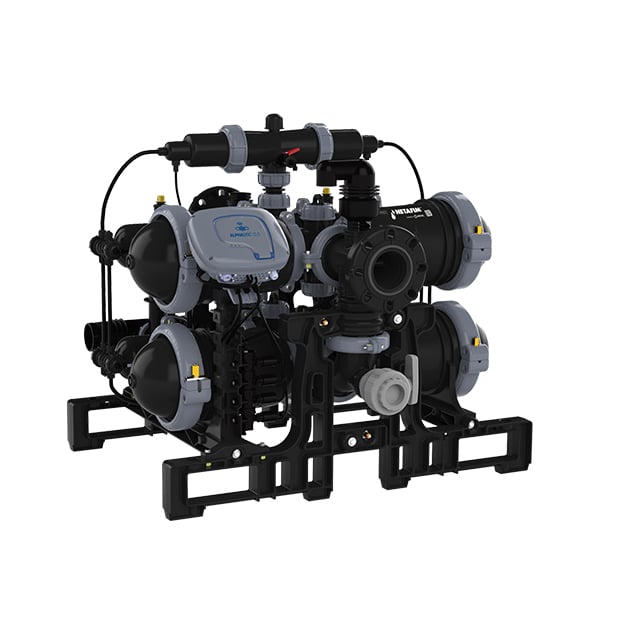 AlphaDisc™ Dual 4''
Flow rate:
Up to: 80 m³/h

Up to: 3,52

GPM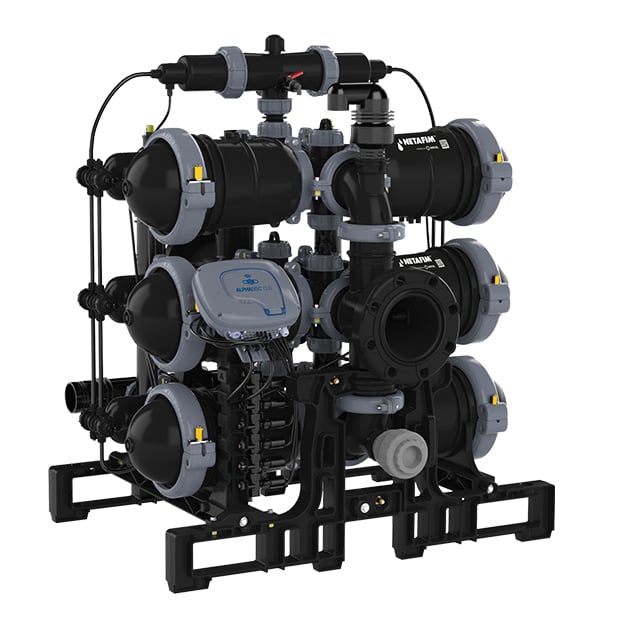 AlphaDisc™ Trio 6''
Flow rate:
Up to: 120 m³/h

Up to: 528 GPM
WANT TO KNOW MORE ABOUT THE LATEST IN FILTRATION TECHNOLOGY?
Let's talk about how AlphaDisc offers better filtration with better ROI and cost savings.
All fields marked with * are mandatory
We respect your privacy and will never share your contact details with any person or organization nor spam you with unwanted emails.